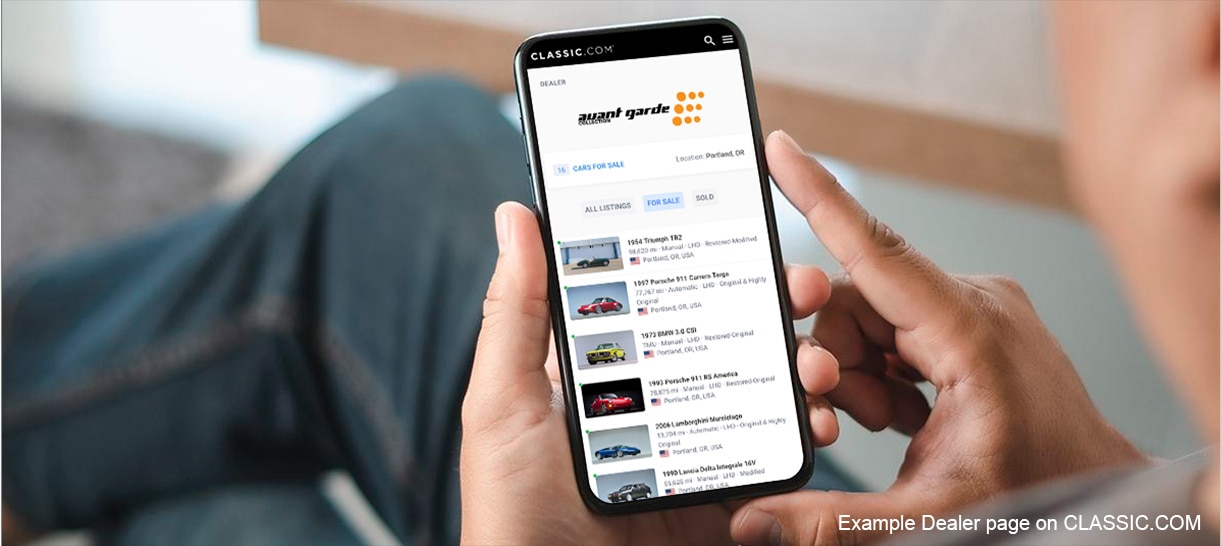 Starting July 2022, all* dealers on the Speed Digital Network can be automatically integrated free on CLASSIC.COM, including:
Exposure to 1 million monthly visits
Listings included in alerts sent to registered, targeted users (over 25k emails sent daily)
Referrals sent directly to your website, with no middleman
Dealers are also encouraged to take advantage of the analytics available from CLASSIC.COM by becoming a direct partner (which is still free!) – contact us directly to sign up, or if you have any questions.
If you are not yet a Dealer with Speed Digital, but are interested in taking advantage of this direct integration with CLASSIC.COM, contact SpeedDigital here.
---
* Listings will automatically be included if the dealer provides a minimum set of data fields – including Year, Make, Model, VIN, Asking price, Images and written description. If your listings do not include these data fields, or don't otherwise qualify for inclusion on CLASSIC.COM, they will not be included.