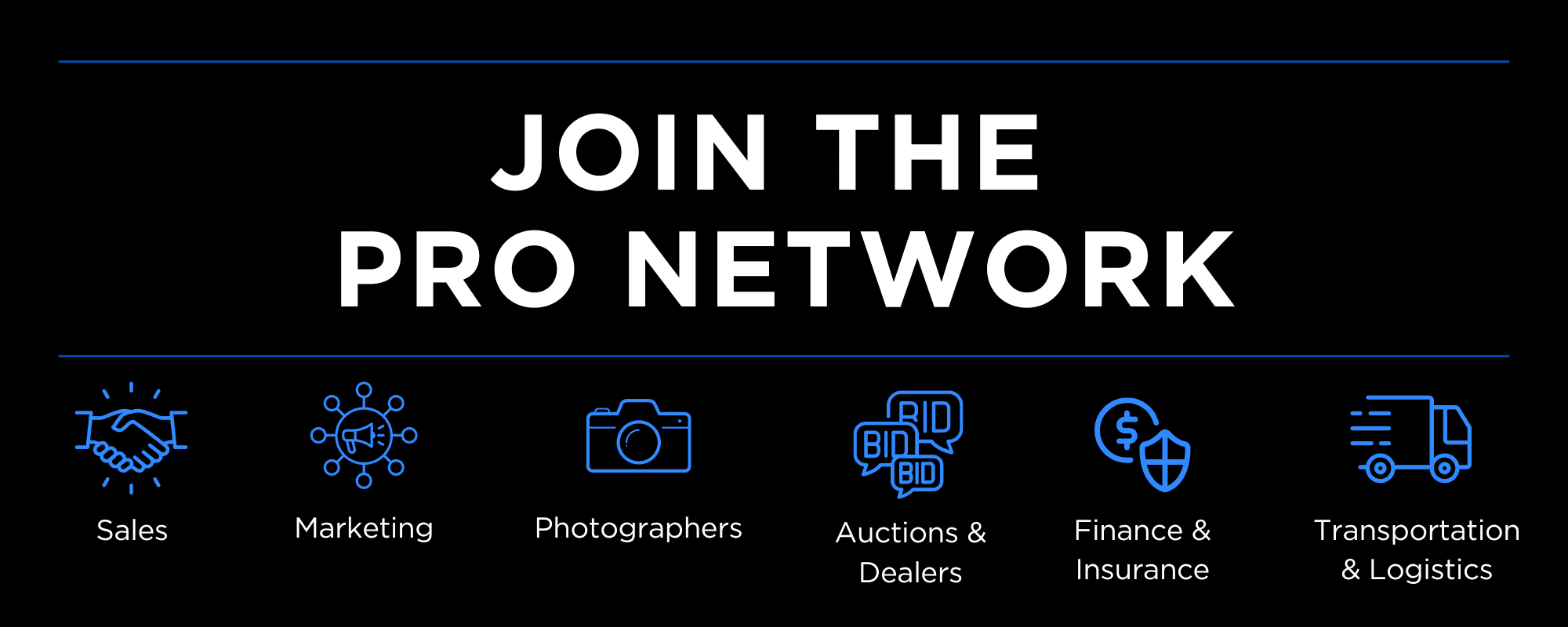 Attention classic and exotic car enthusiasts… turn your passion into profit! Introducing the CLASSIC.COM Pro Network – a network of experts in the classic and exotic car market dedicated to making the process easy, successful, and enjoyable for both sellers and buyers.
---
How can you get involved:
Pros
Are you a client-focused dealer or independent salesperson with expertise in specific makes/models of classic or exotic cars? Become a Pro to utilize our data & marketing services while you concentrate on what you love – selling cars.

Learn more about how to become a CLASSIC.COM Pro >
Local Photographers
We are looking for professional car photographers around the US who can help capture the true state of the vehicles being sold by our Pros. You should be able to capture "beauty shots", but also be focused on documenting the reality of the vehicle, including key flaws.
Ambassadors / Affiliates
Use your network to refer sellers who have high-quality specialty, classic or exotic car for sale to our Pros. Earn up to $300 per successful referral.
---
---